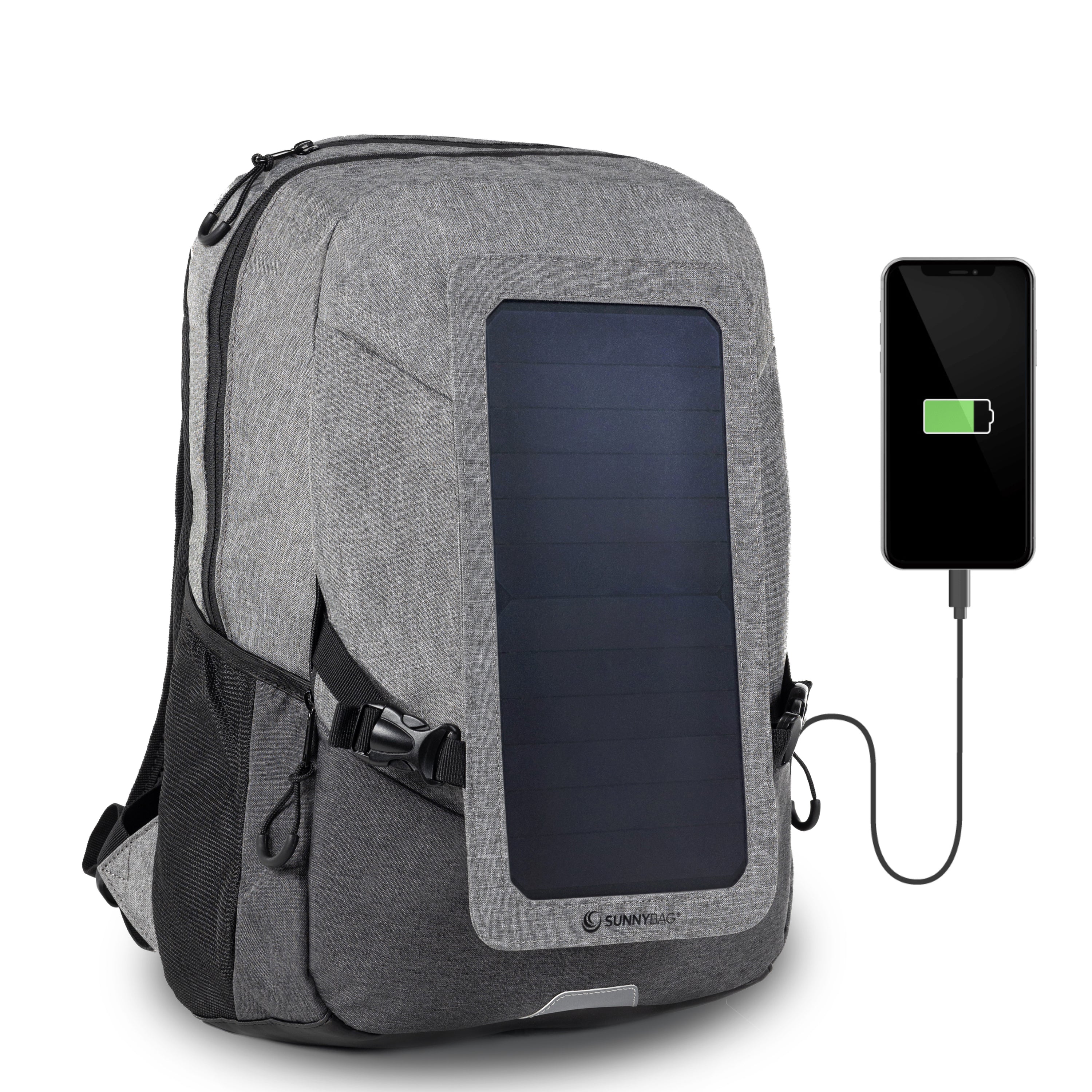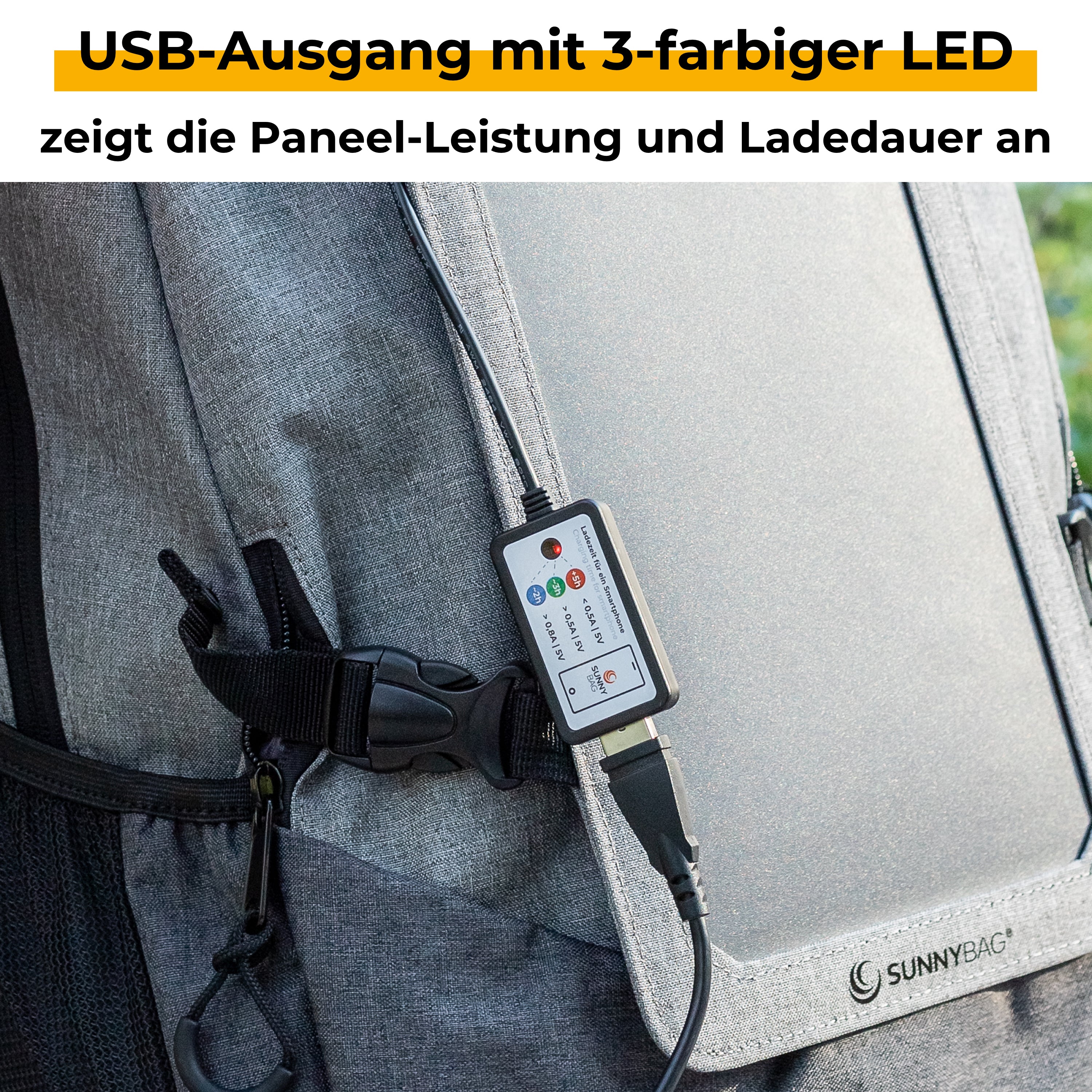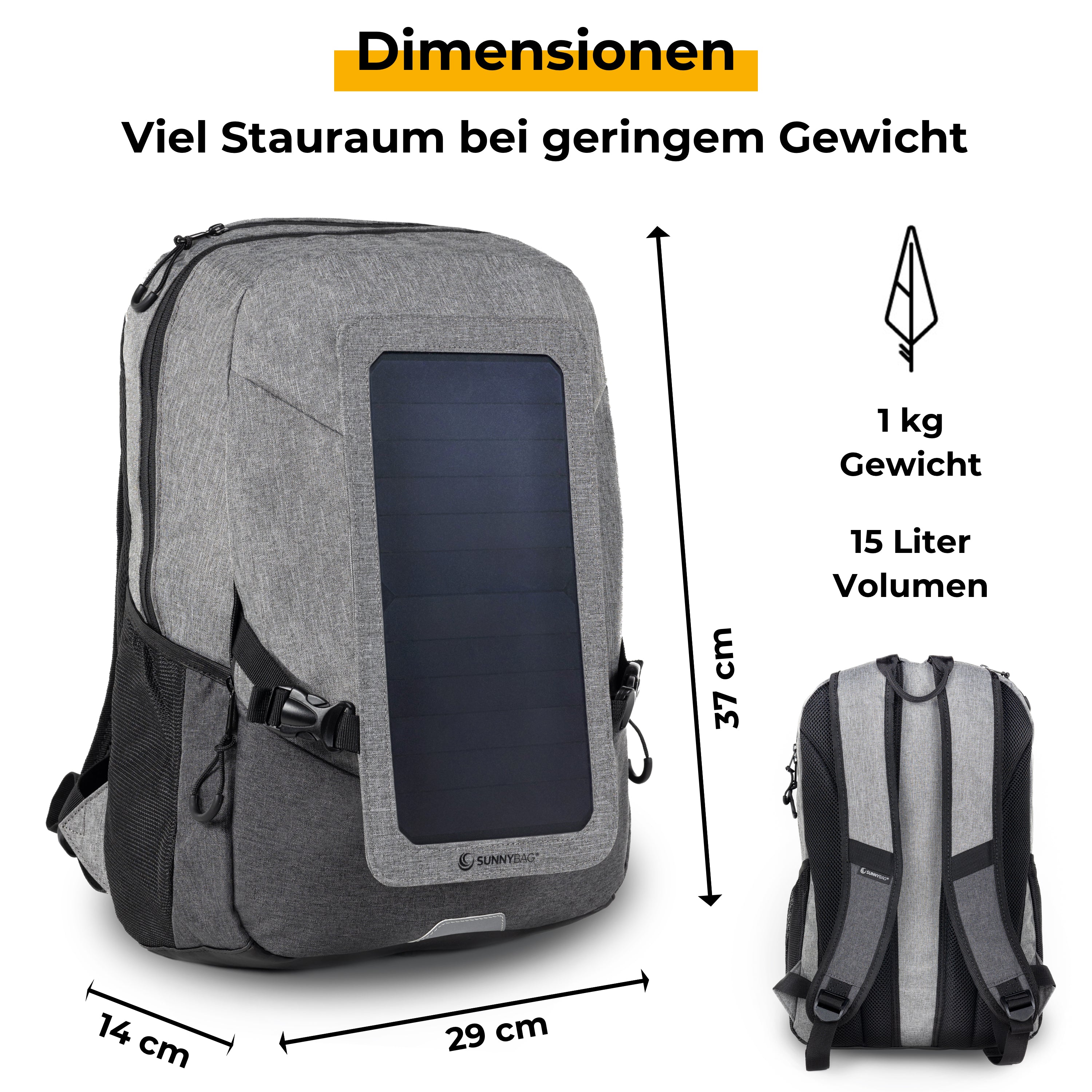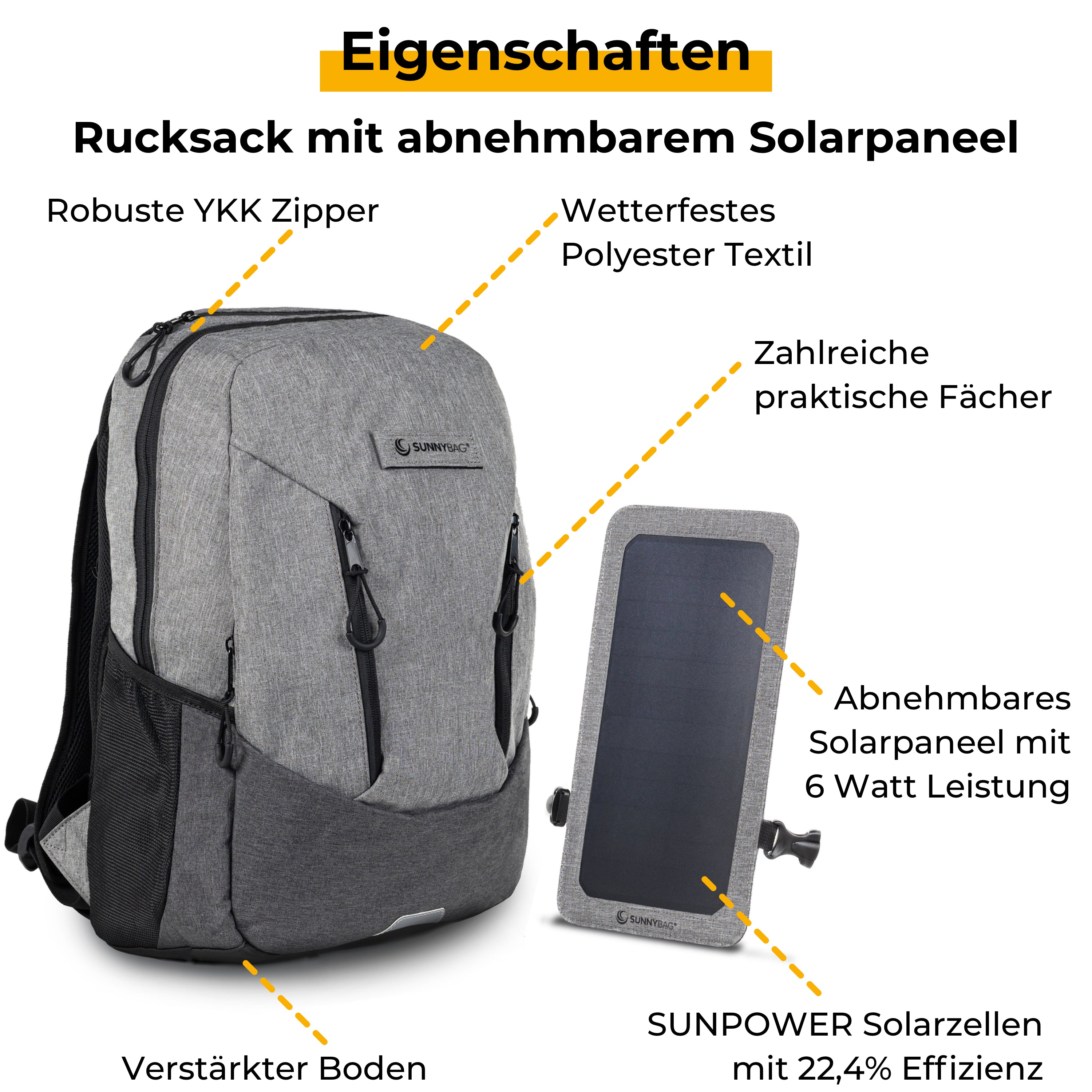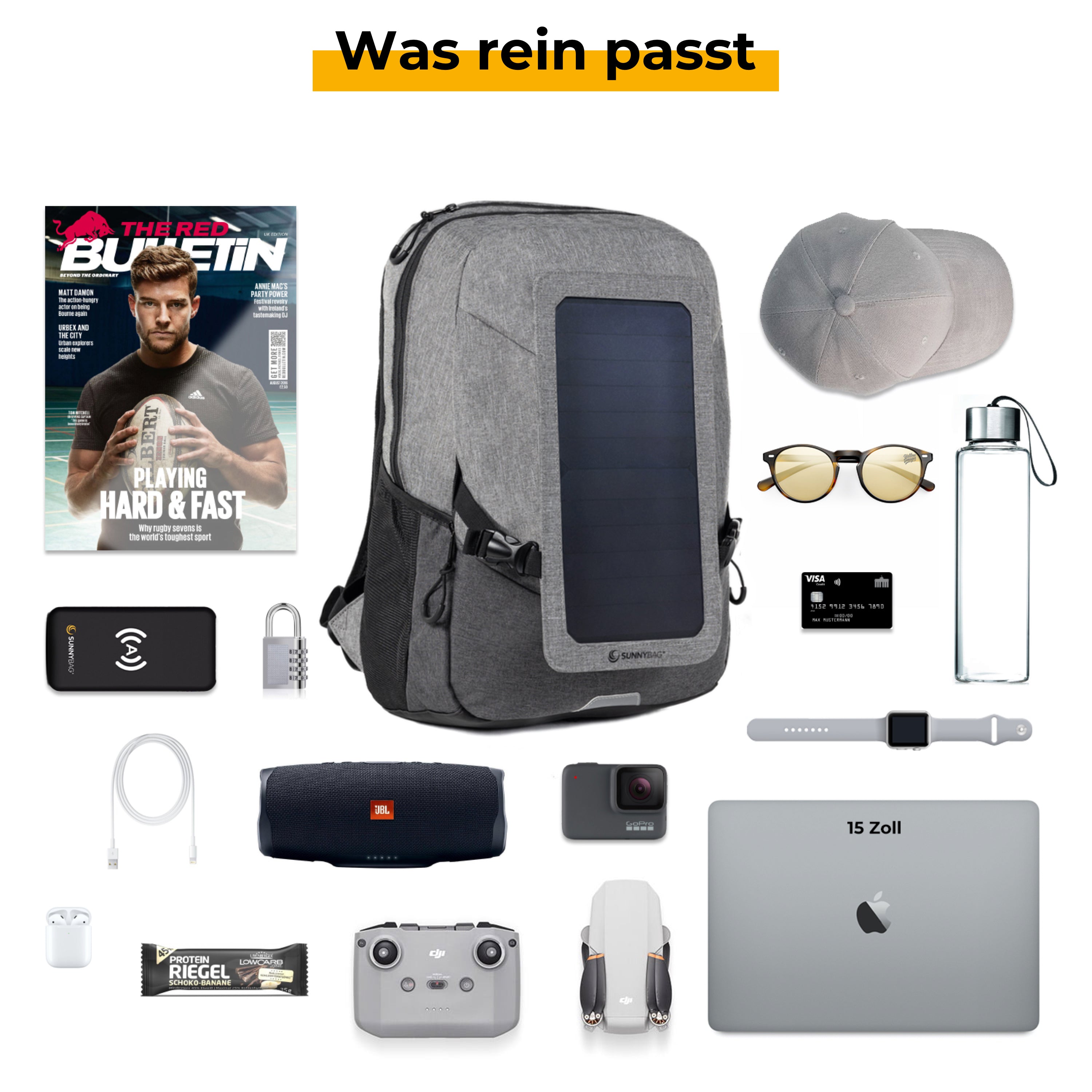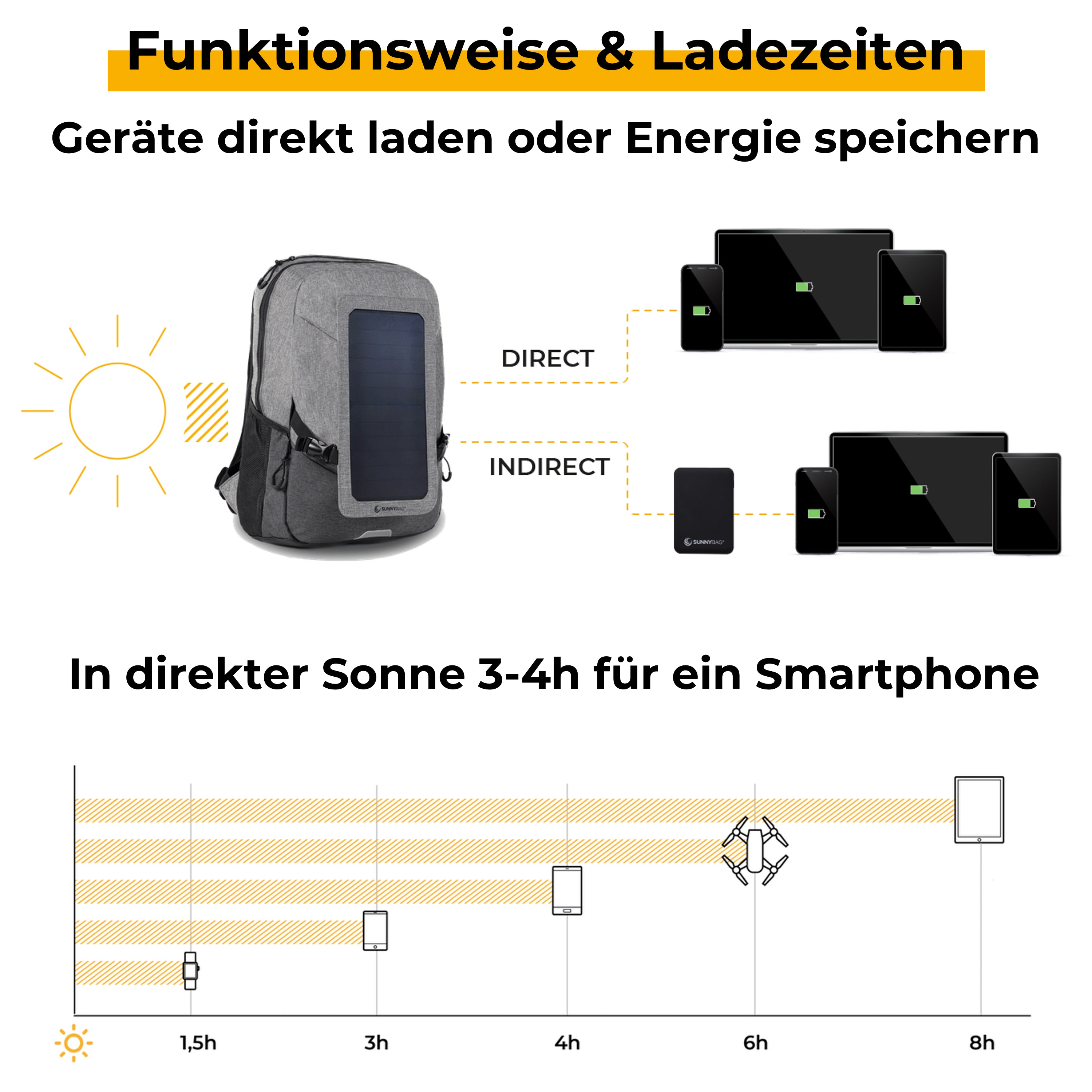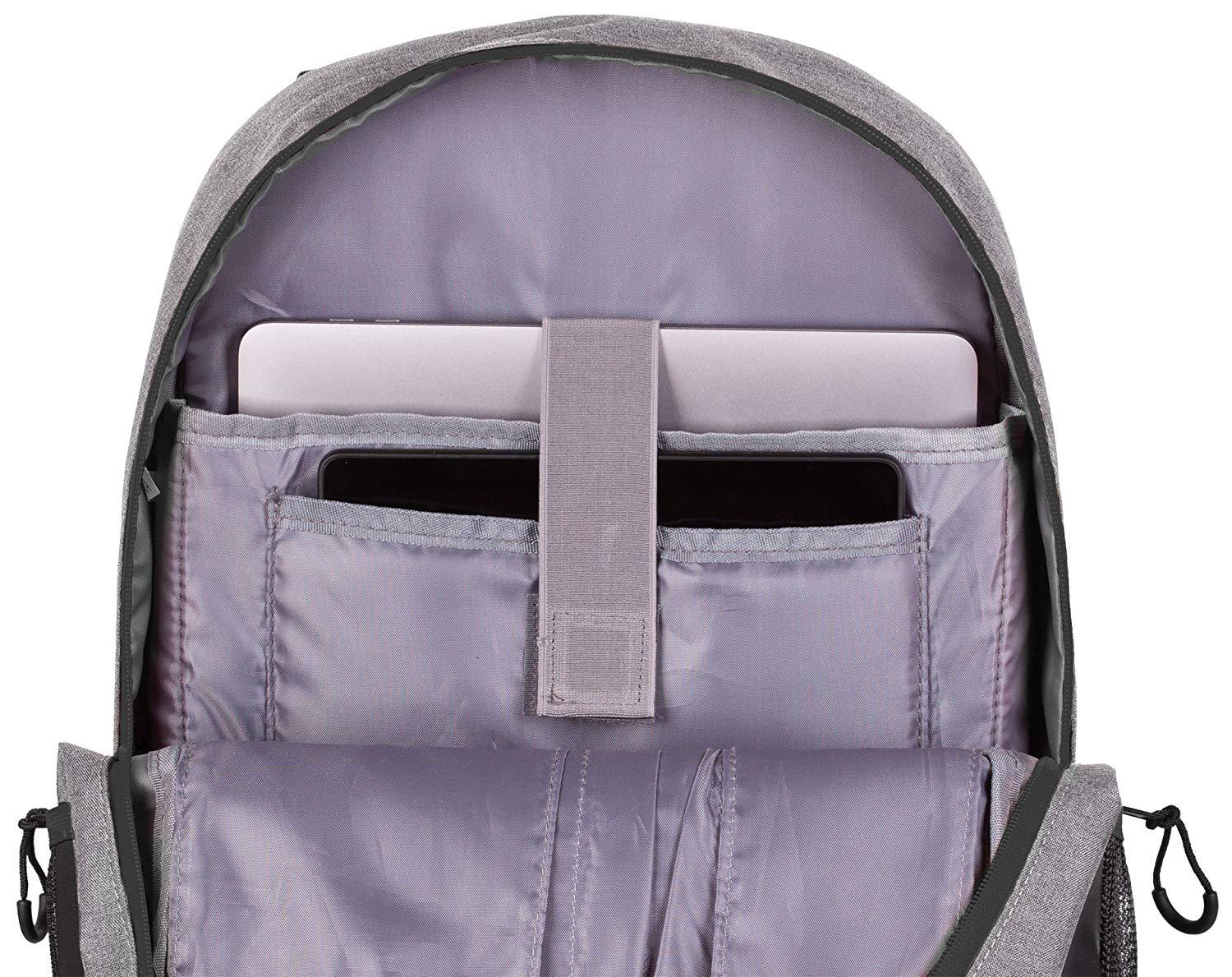 Sunnybag EXPLORER+
In stock
Versandfertig in 2-3 Tagen
30 Tage Rückgaberecht
Kostenlose Lieferung in DE/AT

This versatile, functional backpack is considered the chameleon among our solar backpacks. The Sunnybag EXPLORER+ is packed with numerous practical compartments and is equipped with a solar panel that is easily removable from the backpack. That way the EXPLORER+ caters to every situation in life and you can use backpack and solar panel as one or separately - whatever fits you best.
The EXPLORER+ is perfect for travel and excursions of all kinds. But also for work or university, the Sunnybag EXPLORER+ is a practical companion with its padded laptop compartments. Via the USB output on the back of the panel you can charge your devices with solar energy on the go.
Removable 6 Watt SUNPOWER solar panel with 22.4% efficiency
Volume: 15 litres
Product dimensions: 37x29x14 cm (15x12x5.5 inch)
Weight: 1000 g (2.2 lb)
Padded compartments for tablets and laptops up to 15 inches
Made of sturdy water-repellent 600D polyester
Secure charging due to integrated USB output on the back of the panel
Removable solar panel for maximum flexibility. Backpack and solar panel can be used separately.

Quality control
In contrast to conventional solar panels, the SUNPOWER cells installed at SUNNYBAG have a significantly higher efficiency - namely 22.4%. To guarantee this, we test each panel for performance before shipping. The test certificate is enclosed with every SUNNYBAG and shows not only the achieved performance but also the day and time of the test. This way you can be sure that your SUNNYBAG delivers what it promises and that your devices are reliably supplied with renewable energy.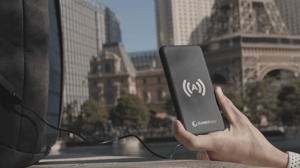 Optionally with POWERBANK
Our powerbanks are specially designed for charging with solar energy. They are the perfect temporary storage for the clean solar energy. The optimized power management (OPF technology) allows simultaneous charging and discharging. The powerbank stores the fluctuating solar energy efficiently and delivers it evenly to your smartphone. This is the most efficient way to use your SUNNYBAG.
Charging current display
The Power Indication Color at the USB output shows you how much power is currently being generated and how long the charging process for a smartphone takes under these conditions. Simply plug in your smartphone and read the charging time from the LED lights.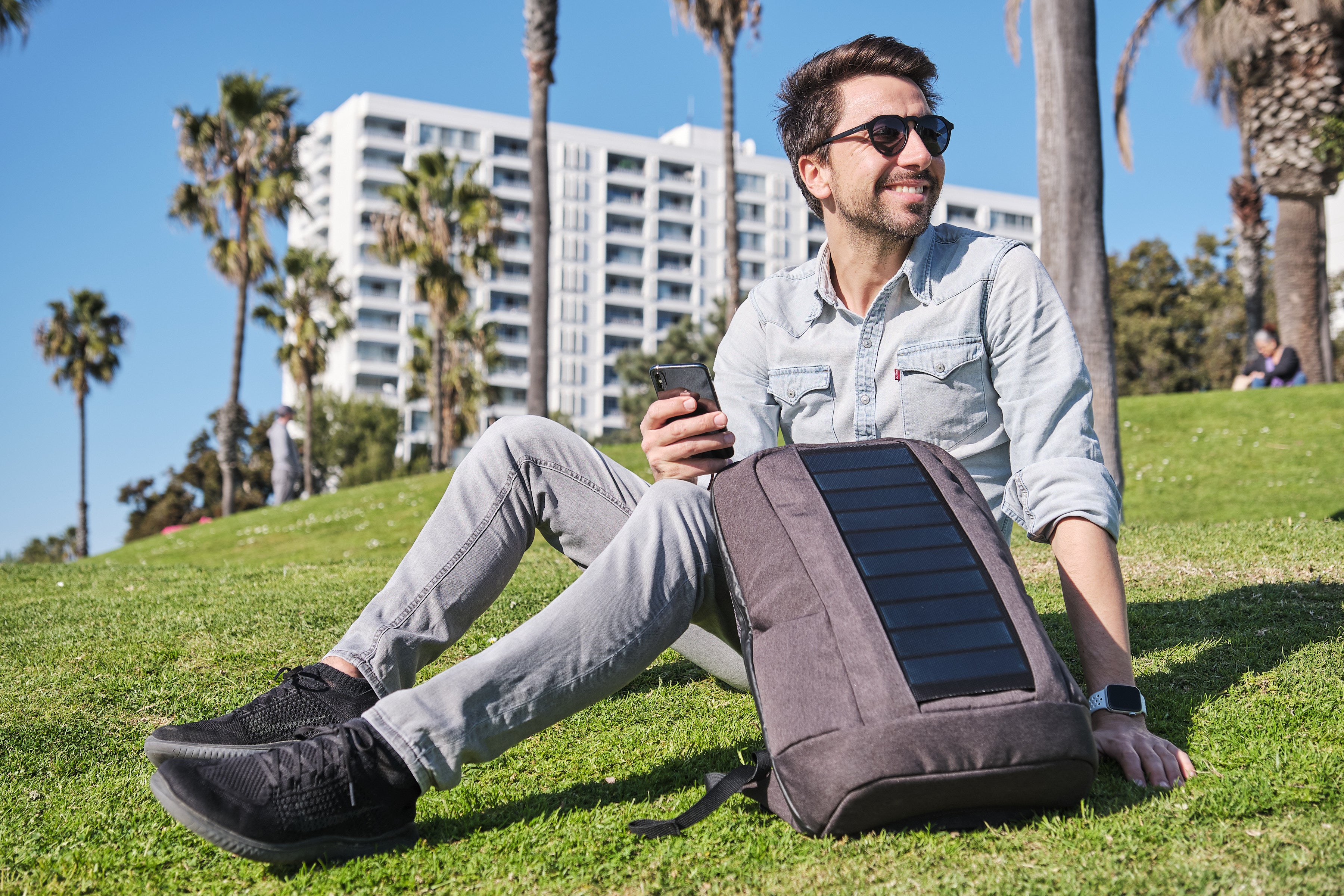 Who is SUNNYBAG?
We are a young and dynamic company from Austria that develops and distributes portable solar chargers. These charge your electronic devices on the go environmentally friendly with solar energy. Thus, each SUNNYBAG inspires to use renewable energy in everyday life.
Sustainably packed and delivered
We pack our solar panels and powerbanks plastic-free in recyclable boxes. We ship your packages Co2-neutral with the Austrian Post.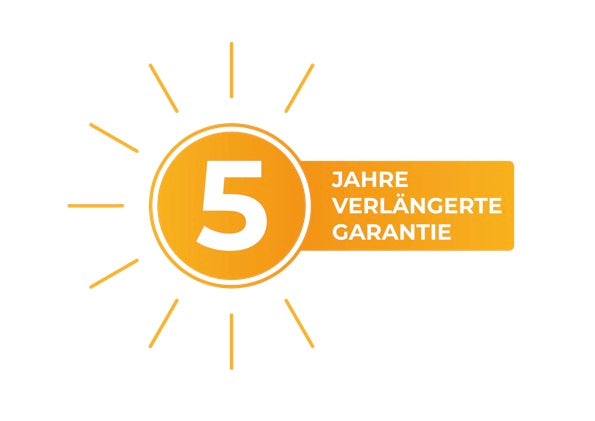 Extended warranty
The longer a solar panel is used, the more renewable energy it generates. Therefore, we offer 5 years full warranty if you register your SUNNYBAG.
!!!Super Rucksack!!!
Für den Preis eine überraschend gute Verarbeitung und das Solarpanel ist vollkommen ausreichend um Handy, Bluetooth-Lautsprecher etc zu laden. Kaufempfehlung ;)
Zweites Modell von SunnyBag!
Bereits mein zweites Modell von SunnyBag! Nochmal eine ganz andere Qualität.Hochwertig verarbeitet und mit den Fächern perfekt für Tablet und Co. Bin gespannt wie sich der Iconic auf meine Hongkong Reise bewährt.
Power Pack
Tolle RucksackViel Platz .War der Ideale Begleiter bei einer Städtreise so ging uns nie der Saft ausSuper Tragekomfort
Sehr schöner, funktionaler Laptop-Rucksack mit abnehmbarem Solarpanel
Sehr schöner, funktionaler Laptop-Rucksack mit abnehmbarem Solarpanel. Auf der Rückseite des Solarpanels ist eine Tasche für eine Powerbank mit USB-Anschluss.
Tolles Produkt
Der Rucksack ist absolut zu empfehlen. Sehr gute Qualität, schöne Details und eine tolle Verarbeitung! Im Prinzip wurde hier von meinen Vorgängern schon alles geschrieben. Für alle Outdoor Aktivitäten eine super Bereicherung. Top!
Super!!!
Bin sehr zufrieden mit dem Produkt.Der Rucksack und das Panel sind super verarbeitet. Das Panel funktioniert einwandfrei und ist durch die Clips einfach abnehmbar und passt sogar an meinen großen Trekkingrucksack.
Design & Funktion Top
Der sunnyBag Solar Rucksack ist echt empfehlenswert. Mit dem Solar Panel kann man über USB alles aufladen. Die Aufteilung der Tasche ist optimal. Mein Apple Mac Pro passt optimal in die Tasche.Super Produkt.
Genau was ich mir vorgestellt habe
Hab ihn jetzt seit knapp einer Woche und sowohl leer auf dem Weg zum Supermarkt, als auch vollgepackt mit Büchern und Laptop sitzt er super bequem. Die Solarzelle funktioniert einwandfrei. Dazu sieht er stylish aus und die Verarbeitung wirkt hochwertig.
Klein aber Fein
Ein Super Rucksack der klein ist aber großes Fassungsvermögen hat die Solaranlage ist super für unterwegs oder irgenwelche Spiele zu spielen z.b. Pokemon GO du kannst zocken und deinen akku immer wieder aufladen