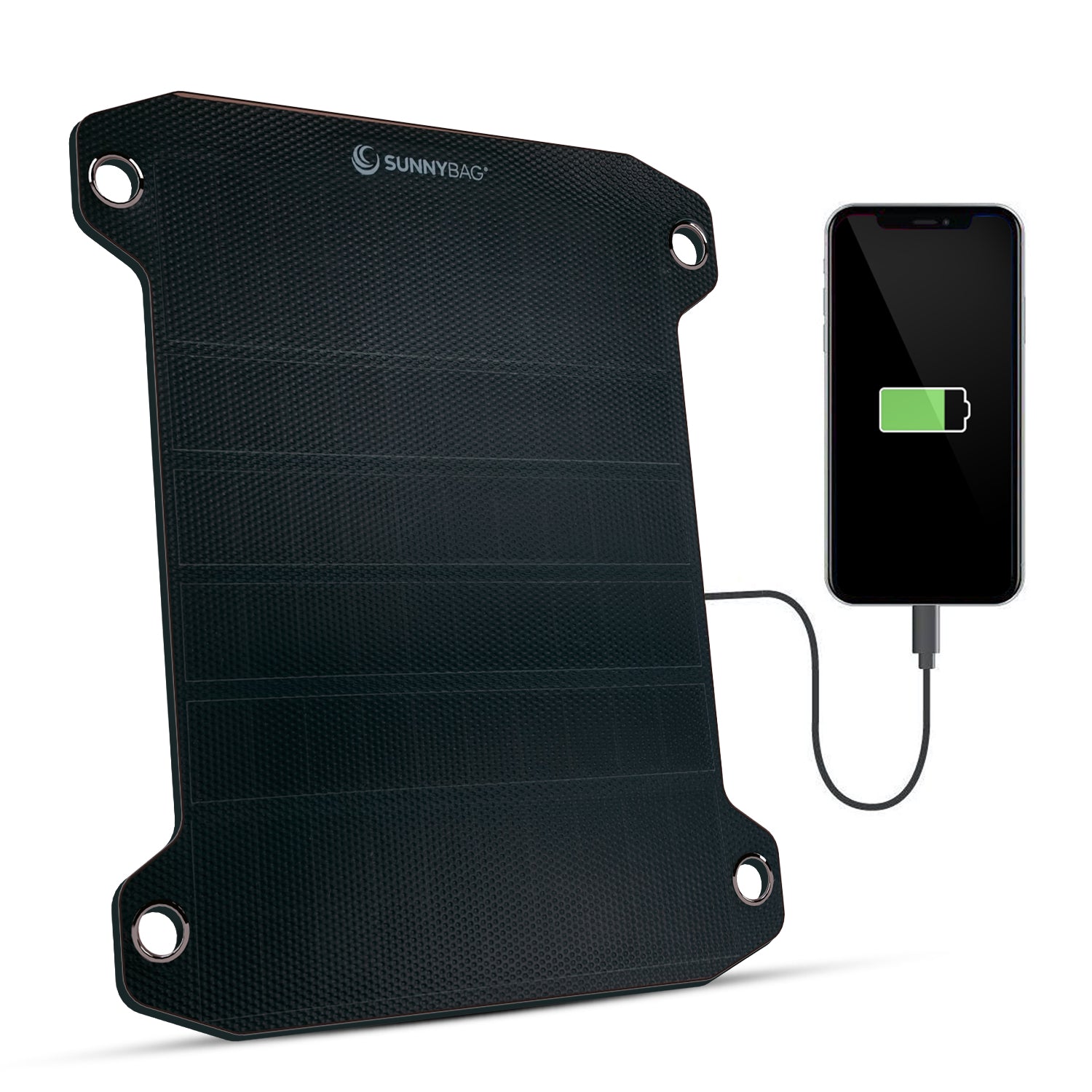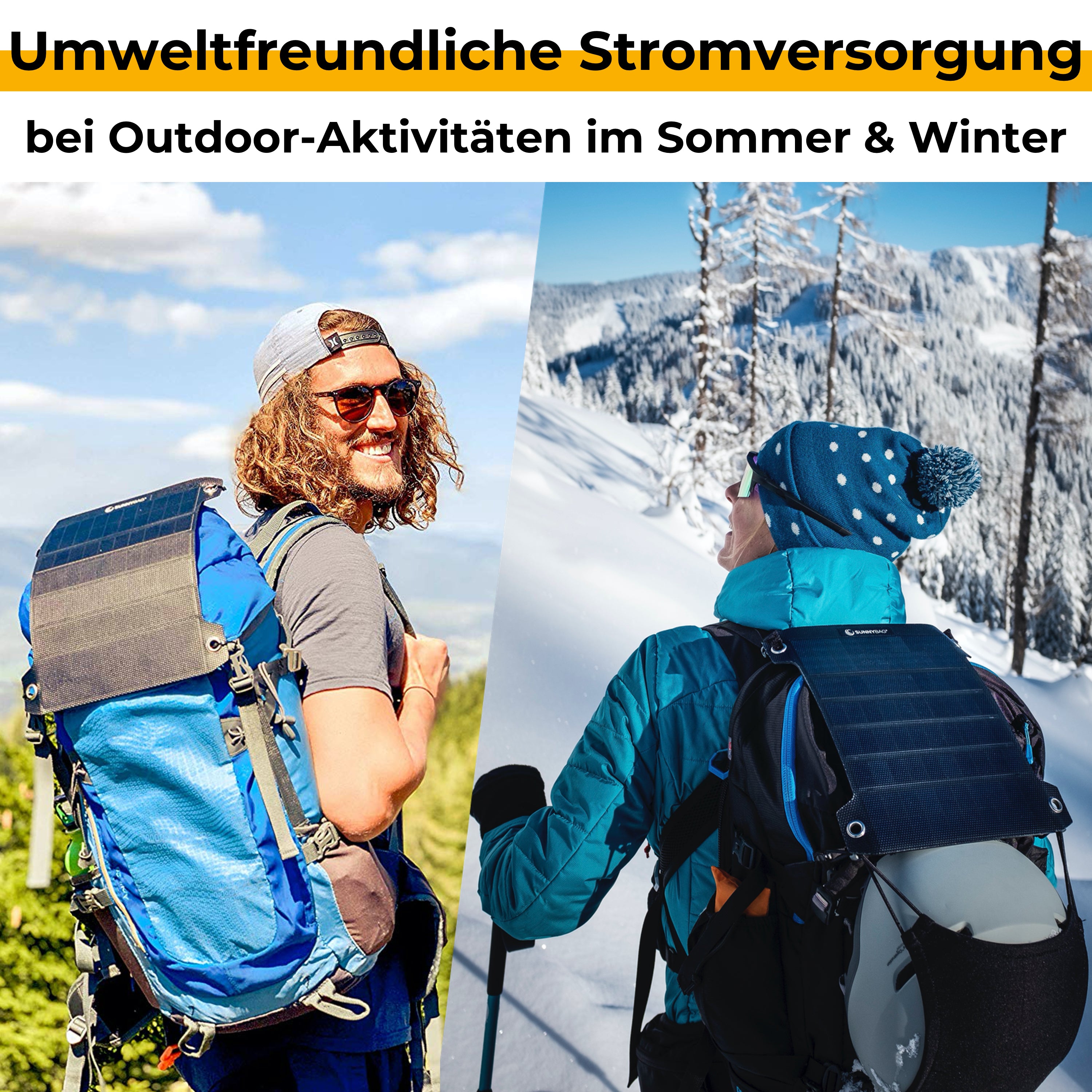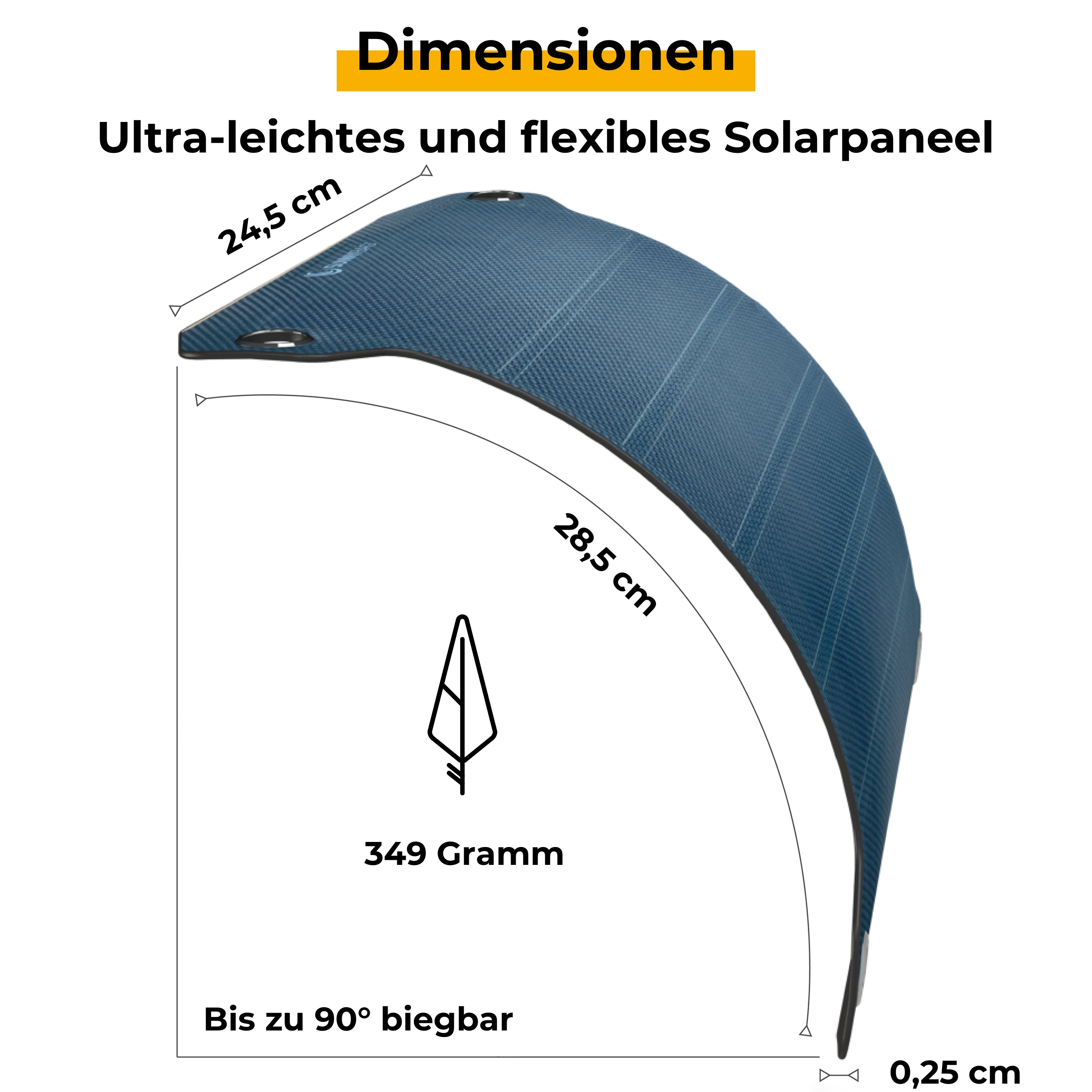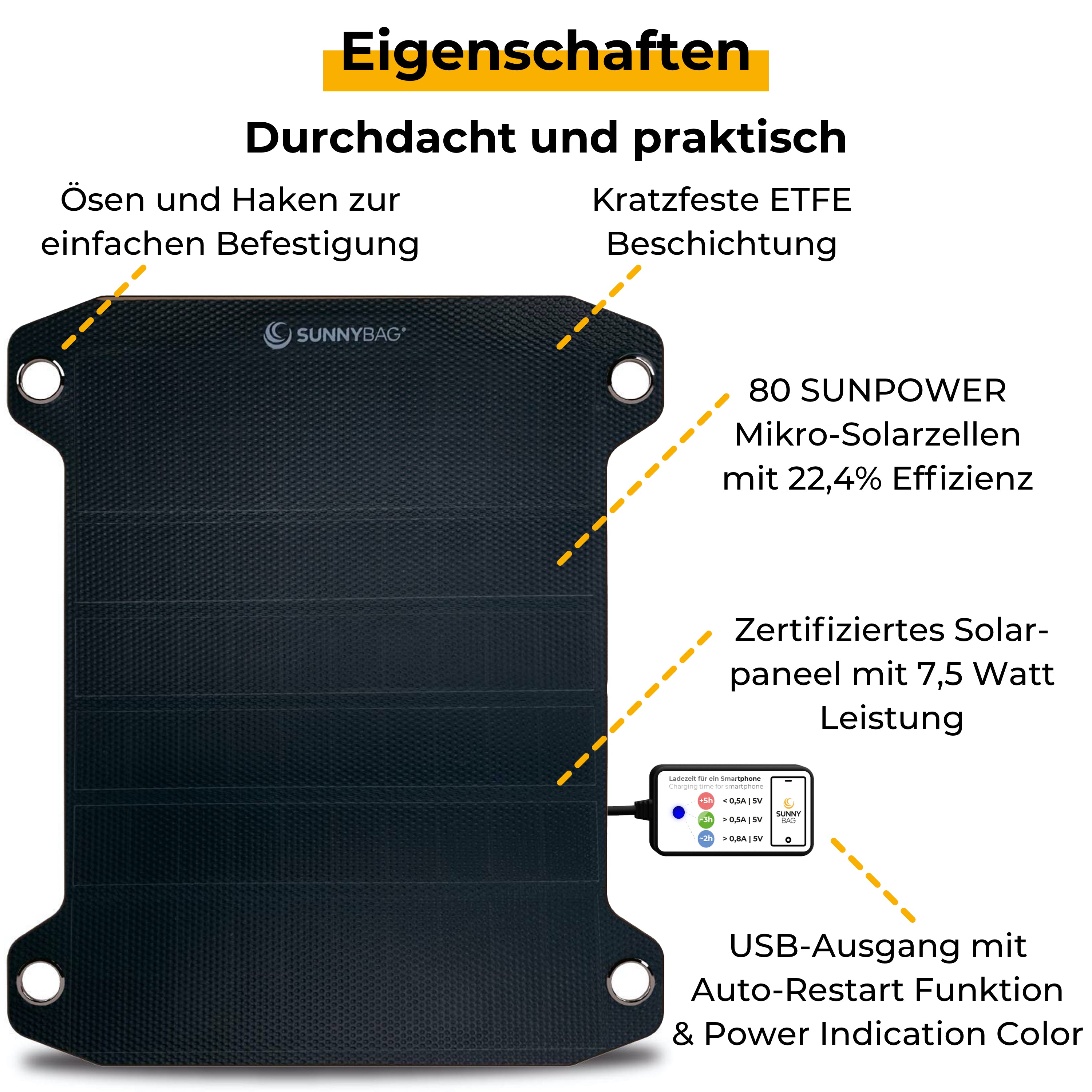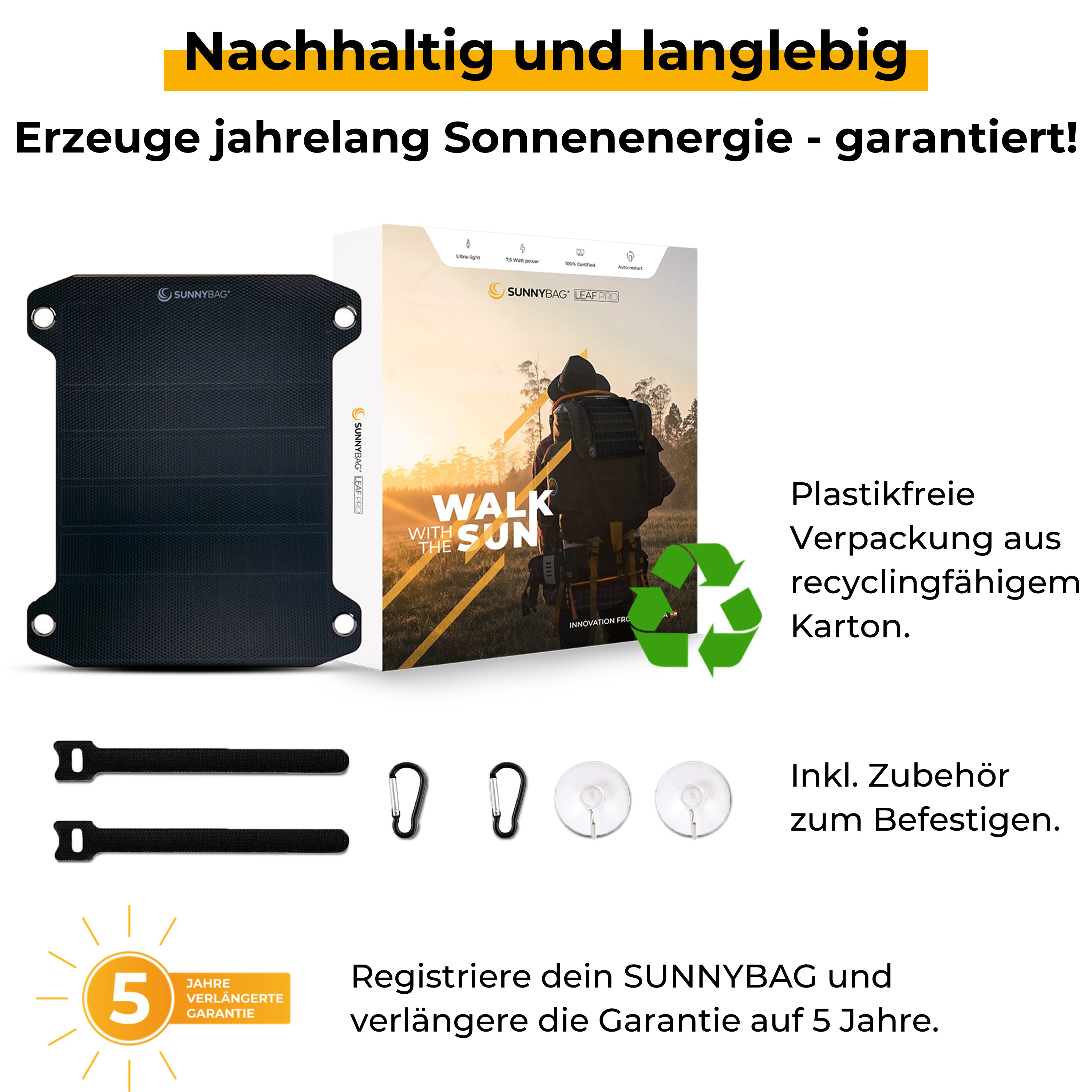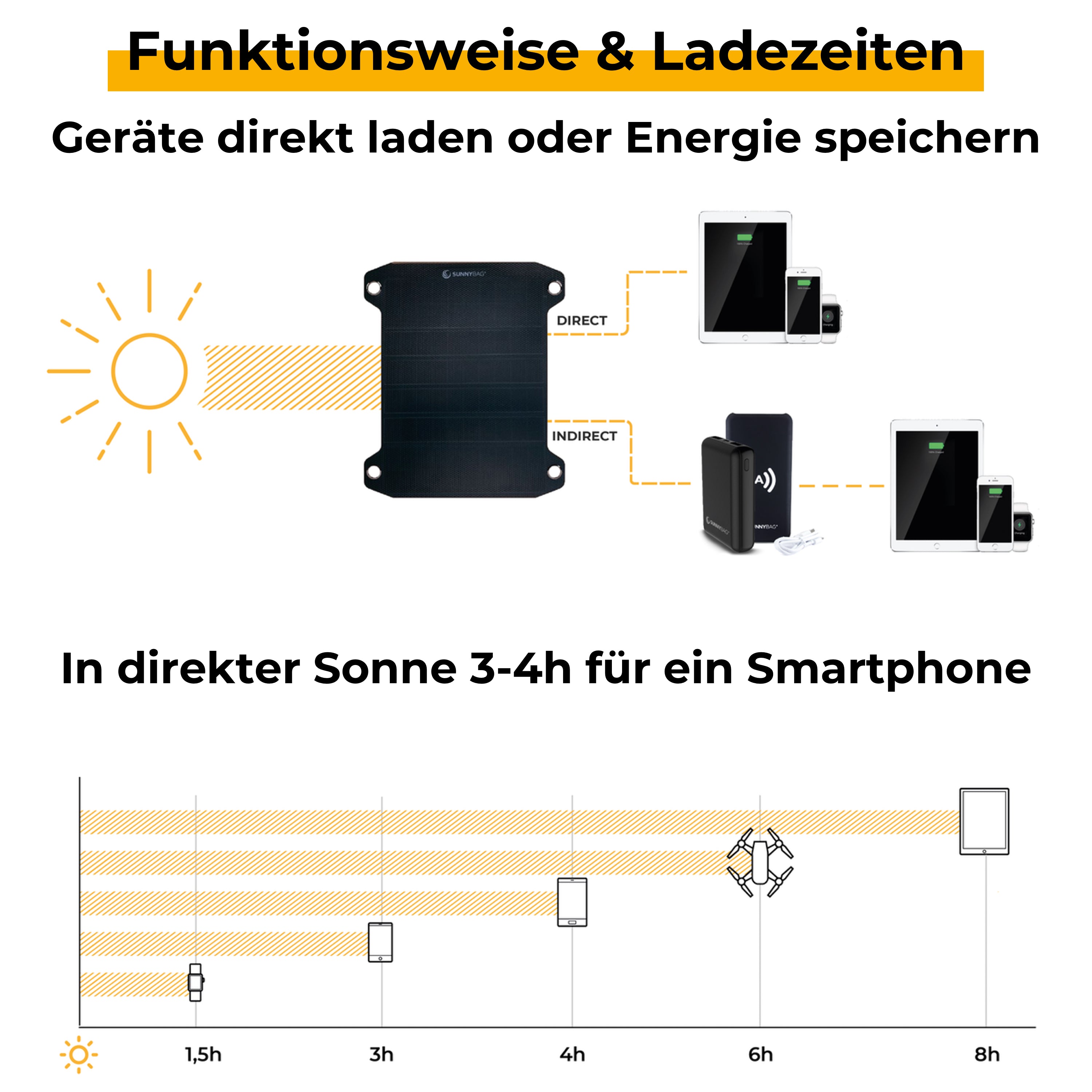 Sunnybag LEAF PRO Refurbished
In stock
Versandfertig in 2-3 Tagen
30 Tage Rückgaberecht
Kostenlose Lieferung in DE/AT

Refurbed means that the packaging has been opened and the product has been viewed/tried out. The product may show signs of use, but has been inspected and is working properly.
Our solar panel Sunnybag LEAF PRO with over 7.5 Watts is the world's lightest flexible outdoor solar panel. This robust solar charging device is the perfect friend to bring along when you go hiking, climbing, touring, cycling, camping or on festivals or travels. It comes with extremely convenient fastening gear so it can be easily attached to any backpack, tent or other flat surfaces.
As soon as you are outdoors, your Sunnybag LEAF PRO will draw power from the sun to charge your devices with renewable energy.
7 Watts of power
Lightweight with only 349 g (0.8 lb)
Product dimensions: 28,5x24,5x0,25 cm (11x10x0.03 inch)
1 USB output (1.5 Ampere at 5 Volts)
100% certified solar cells at 22.4% efficiency
80 micro solar cells form a robust and shatterproof solar cell matrix
Thanks to this unique structure, the LEAF PRO is very flexible and can be easily attached to backpacks or other objects
Its ETFE coated surface is water, scratch and impact resistant
Comes with fastening systems - eyelets and swivel hooks in the corners, 2 carabiners, 2 velcro loops, 2 suction cups
Power Indication Color - the LED color tells you how much power is being generated at the moment
Auto-Restart feature supports charging of iOS devices
Successor to the 2018 ISPO AWARD winner Sunnybag LEAF+

Quality control
In contrast to conventional solar panels, the SUNPOWER cells installed at SUNNYBAG have a significantly higher efficiency - namely 22.4%. To guarantee this, we test each panel for performance before shipping. The test certificate is enclosed with every SUNNYBAG and shows not only the achieved performance but also the day and time of the test. This way you can be sure that your SUNNYBAG delivers what it promises and that your devices are reliably supplied with renewable energy.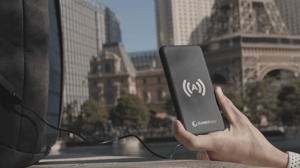 Optionally with POWERBANK
Our powerbanks are specially designed for charging with solar energy. They are the perfect temporary storage for the clean solar energy. The optimized power management (OPF technology) allows simultaneous charging and discharging. The powerbank stores the fluctuating solar energy efficiently and delivers it evenly to your smartphone. This is the most efficient way to use your SUNNYBAG.
Charging current display
The Power Indication Color at the USB output shows you how much power is currently being generated and how long the charging process for a smartphone takes under these conditions. Simply plug in your smartphone and read the charging time from the LED lights.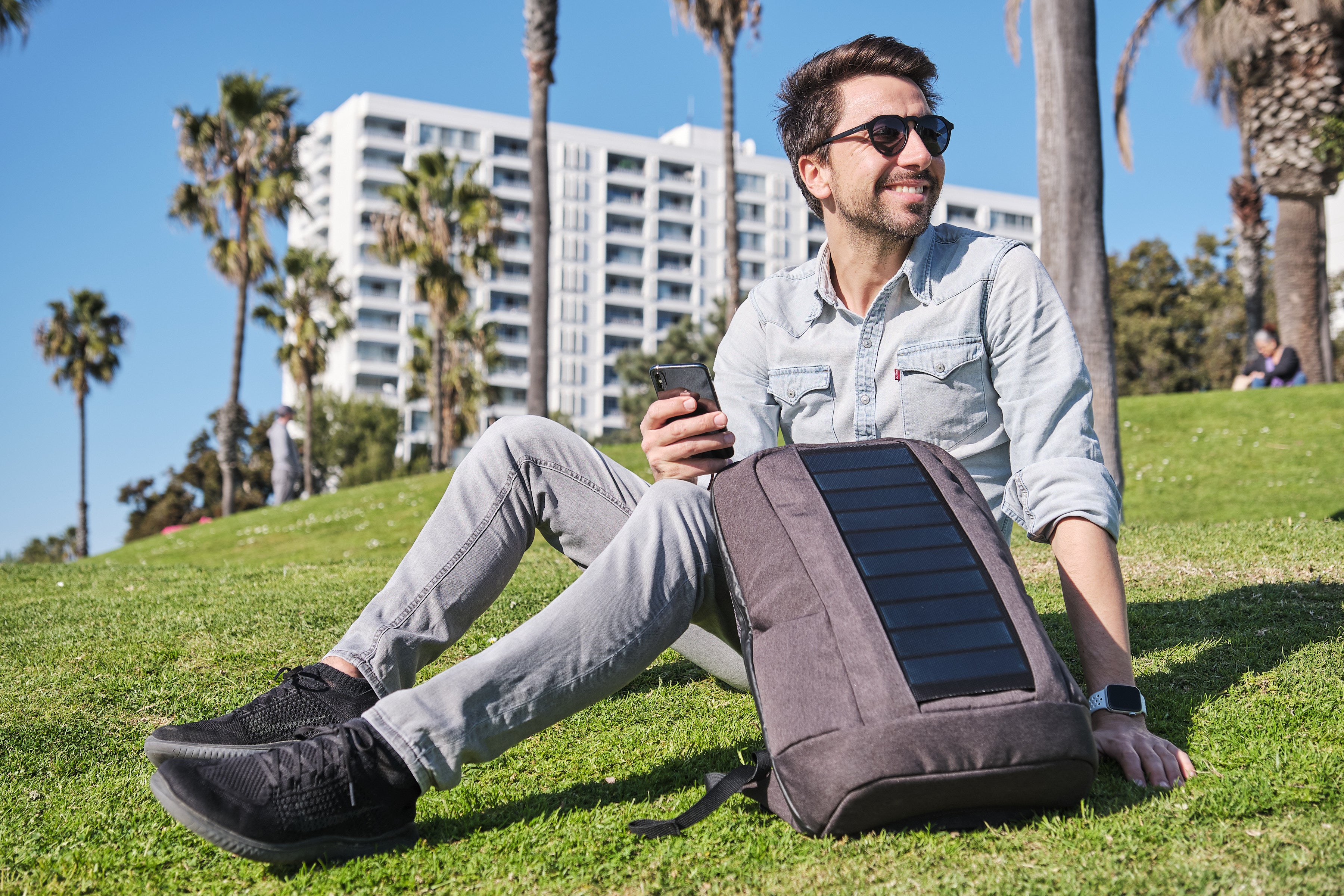 Who is SUNNYBAG?
We are a young and dynamic company from Austria that develops and distributes portable solar chargers. These charge your electronic devices on the go environmentally friendly with solar energy. Thus, each SUNNYBAG inspires to use renewable energy in everyday life.
Sustainably packed and delivered
We pack our solar panels and powerbanks plastic-free in recyclable boxes. We ship your packages Co2-neutral with the Austrian Post.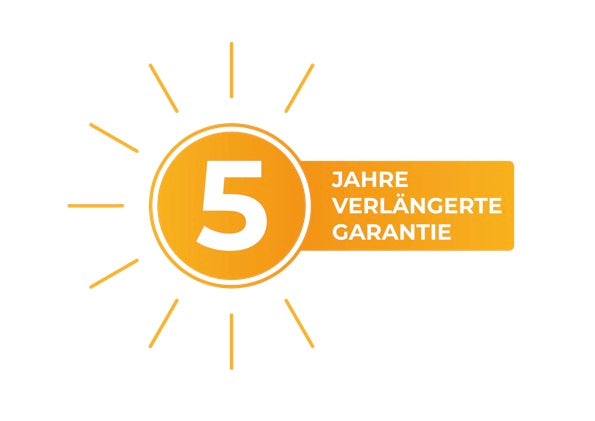 Extended warranty
The longer a solar panel is used, the more renewable energy it generates. Therefore, we offer 5 years full warranty if you register your SUNNYBAG.